Locals Demand Windermere Flood Defences
14 November 2018, 08:12 | Updated: 14 November 2018, 08:15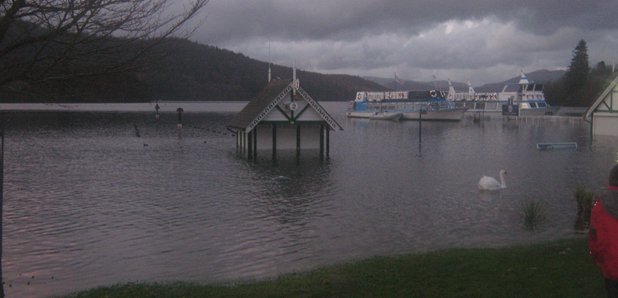 People living and working round Windermere lake want £3.6million worth of flood defences.
The Windermere Lake Levels Group met yesterday to come up with a plan to protect Windermere, Bowness and Backbarrow.
The package of works includes river dredging at the lake's southern outlet; increasing water flow at the "bottleneck" Backbarrow Bridge; and constructing flood defence walls at Newby Bridge.
Earlier this year, the government rejected Environment Agency proposals - saying they weren't cost effective.
South Lakes MP Tim Farron said: "Residents and local businesses around the lake have been ignored by the Conservative Government when it comes to protection from flooding.
"I will continue to be adamant that local people shouldn't have to pay a penny for flood protection – the Government owe it to the communities in Windermere, Bowness and Backbarrow to fund these vital defences.
"I've contacted the Environment Agency to clarify the details on costing so that we don't give the Government any excuses to wriggle out of their duty to protect local people.
"It's now my job to take this plan to Whitehall and bang on the door of ministers to get them to fund it."