Macmillan: Don't Put A Tan Before Safety
29 May 2018, 13:59 | Updated: 29 May 2018, 14:04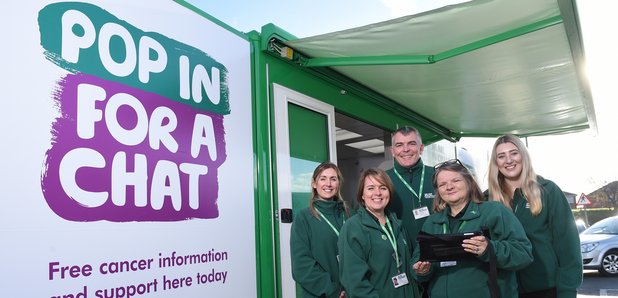 A cancer charity's warning people across Morecambe Bay not to put a sun tan before safety.
Macmillan Cancer Support's raising awareness of skin cancer risks during the brighter weather in recent days.
A team's also visiting Kendal, Barrow and Windermere's Great North Swim next week.
Around 136,000 cases of non-melanoma skin cancer and 15,400 cases of melanoma are diagnosed in the UK each year.
It is more common in people with fairer or freckly skin. Around 27% of new cases occur in people aged 75 and over.
Unlike other cancer types, malignant melanoma also occurs relatively often in people of younger ages.

Kerrie Woodhead, from the mobile information team, said: "Most skin cancers are caused by exposure to the sun. This may be long term exposure, or short periods of intense sun exposure and burning. Using sunbeds can also increase your risk.
"Our team will be on hand to answer questions about sun safety and for any other cancer-related queries."

The team's visit details are as follows:
Wednesday 6 June: Stricklandgate (adjacent to the War Memorial), Kendal LA9 4TN, 9am to 5pm

Thursday 7 June: Outside Town Hall, Town Square, Barrow, LA14 2LD, 9am to 1pm

Friday 8 June: Great North Swim, Brockhole on Windermere, The Lake District Visitor Centre, Windermere LA23 1LJ, 10am to 6pm