Male Cancer Support Group Set Up
15 August 2018, 10:21 | Updated: 15 August 2018, 10:23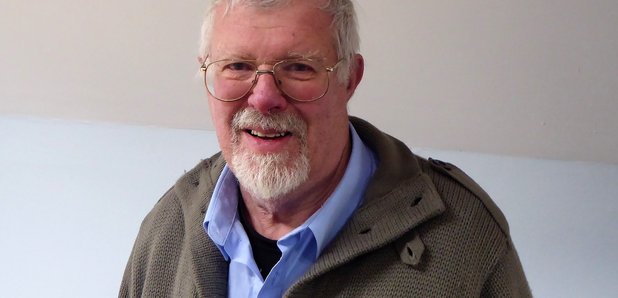 A man who survived prostate cancer has set up a support group for men in South Cumbria.
Den Bray is behind the monthly meetings at CancerCare's Lakes Centre in Kendal.
It's open to friends and relatives of sufferers too.
Den said: "When you are first diagnosed all you hear is 'cancer'. Everything else goes out of your mind. You think you're going to die. However, life goes on.
"Our new South Lakes group's main reason for being is to spread awareness and we will talk to anyone who needs us.
"At our monthly meetings we usually have a speaker and then we just have a chat over tea. It's very informal."
When Den was diagnosed with prostate cancer in 2005 he needed to have a radical prostatectomy (the surgical removal or all or part of the prostate gland).
He said: "It was a great relief when the operation was over.
"I don't have cancer now. I have a PSA test (a blood test that can help diagnose prostate problems) every six months to keep a check on it. I've had no health issues at all. Everyone is different."
He said people go along to the South Lakes group meetings for many different reasons.
He explained: "Whether it's a radical prostatectomy, chemotherapy, radiotherapy, hormone treatment or some other treatment that they are going through, we've known someone who has had that treatment.
"There are so many different treatments nowadays. We can reassure patients and their partners because it affects the relationships within the family. We can help them to get through it."
For more information on the South Lakes Prostate Cancer Support Group, or if you would like Den to come and talk to you or your groups contact Den Bray - email denbray@hotmail.com, or go to www.tbpcsg.org