Man Arrested Over Poppi's Dad's Laptop
20 March 2018, 15:39 | Updated: 20 March 2018, 15:42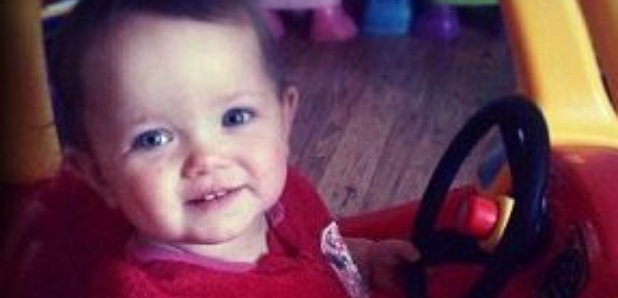 A man's been arrested over a missing laptop used by Poppi Worthington's father to watch pornography on the night the 13-month-old was sexually abused and died at her home in Barrow.
Paul Worthington had told police he used it to watch adult content - and said he's sold it after police didn't seize it.
It was one of a series of failures by Cumbria Police who lost evidence during their botched investigation which meant no-one has been prosecuted over Poppi's death.
After criticism of the investigation, the force made an arrest, last week, more than five years after Poppi's death.
A spokesman said: "Officers from Cumbria Police arrested a 39-year-old man, from Barrow-in-Furness, on suspicion of assisting an offender and possess with intent to supply a controlled drug of Class A - MDMA.
"The male is co-operating with enquires and has been released under investigation.
"The arrest, made on Thursday 15th March, relates to a statement previously made to officers investigating the death of Poppi Worthington concerning the location of a laptop."
Mr Worthington will not face any legal action the Crown Prosecution Service ruled last week despite a court three times having found he probably sexually abused his daughter before her sudden death.
He denies any wrongdoing and is now living in hiding with the help of police protection.
His "fit and active" daughter suffered injuries to her bottom and woke up screaming at about 5.30am on December 12 2012 at the family home in Barrow-in-Furness.
Earlier he had been watching porn on the laptop in bed before taking Poppi out of her cot and putting her in his bed.
Paramedics took the apparently lifeless girl to Furness General Hospital at 6.11am but she never regained consciousness and was pronounced dead shortly after 7am.
In January the senior coroner for Cumbria David Roberts concluded at the end of the three-week inquest into her death that Poppi was anally penetrated in her father's double bed at the family home, though her death did not result from the abuse.