Man Convicted Of Barrow Murder
1 September 2018, 08:52 | Updated: 1 September 2018, 08:54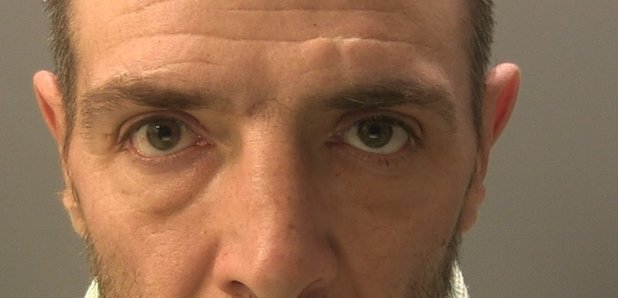 A man's been convicted of murdering Andrew Hackett in Barrow.
Mark Bartholomew stabbed him in the chest at a house on Gloucester Street in December.
Lee Black has also been found guilty of assisting an offender - by moving the body and trying to clean up the scene.
Bartholomew will be sentenced on Monday; while Black will learn his punishment next month.
Superintendent Sarah Jackson said: "Mark Bartholomew has tried to represent himself as a benevolent individual, who helped Black and Hackett get by in everyday life. He was in fact nothing more than a criminal drug dealer, who ensured those around him were hooked on the very drugs he sold, and he shamelessly wielded that power to control and intimidate.
"This is a tragic case where Andrew Hackett lost his life in a senseless attack, following a minor disagreement about drugs. He was killed after Bartholomew used considerable force to inflicted a single stab wound to his chest. Andrew was alone in Bartholomew's bedroom when he was attacked, and would have had no way to protect himself.
"Instead of seeking help for the fatally wounded victim, Bartholomew spent time calmly smoking drugs and planning his escape. He began to cover his tracks by instructing Black to clean up the address. Bartholomew dragged Andrew out of the address and into the rear alley, where he was cruelly left to lie in the dark on that cold December morning. Bartholomew then fled the address and in an attempt to frustrate the investigation, disposed of the murder weapon in the dock at Salt House Mills. Black remained at the scene, called for medical assistance and stayed to deal with the emergency services. Unfortunately that help couldn't save Andrew, and he sadly died.
"Both Bartholomew and Black have continually refused to provide a truthful version of what actually happened that night, and in doing so have delayed justice for Andrew, and his family, until now. Andrews family have acted with the utmost dignity since the attack and I hope this conviction goes some way to help them through their awful loss.
"I would like to recognise the team of officers in Cumbria Constabulary who worked hard to pull the case together, and also to the wider team who recovered the weapon and other supporting evidence that later forensically linked Bartholomew to the murder. Mr Nigel Power QC and the Crown Prosecution Service have since worked with the police team to present the very best case to the jury, so they could confidently convict Bartholomew and Black, and for that I am very grateful."
A Lancashire Police statement on the case read: "Mr Hackett died after being stabbed once in the chest by Mark Bartholomew, at Bartholomew's home address in Gloucester Street, Barrow in the early hours of 10 December 2017.
"Bartholomew was arrested and charged with murder but had refused to answer any questions about had occurred that night.
"However, police investigations established that Bartholomew and Mr Hackett had been at the address in Gloucester Street in Barrow the night of the murder. Also in attendance was Lee Black, 39, also of Gloucester Street.
"The three men were associates who knew each other through the use of illegal drugs.
"At around 2.30am, witnesses recalled hearing a heated argument coming from the address and a male voice shouting words to the effect of "look what you've done".
"The emergency services were not called until after 6am when Black called for ambulance reporting a man not breathing.
"Mr Hackett's body was in the street and he was found with a deep stab wound to his chest.
"Bartholomew was arrested on suspicion of murder but refused to answer questions from detectives regarding his actions that night.
"Black was charged with assisting an offender after officers found evidence that the body had been moved from inside of the house to outside and extensive efforts had been made to clean up the scene of the murder.
"In his interview, Black admitted assisting Bartholomew in cleaning but denied he had done so to cover up evidence.
"However, he was convicted of assisting an offender following the trial.
"Bartholomew is due to be sentenced on Monday (3 Sept) whilst Black is due to be sentenced in October."