Man Convicted Of Historical Sex Abuse
12 November 2018, 12:08 | Updated: 12 November 2018, 12:15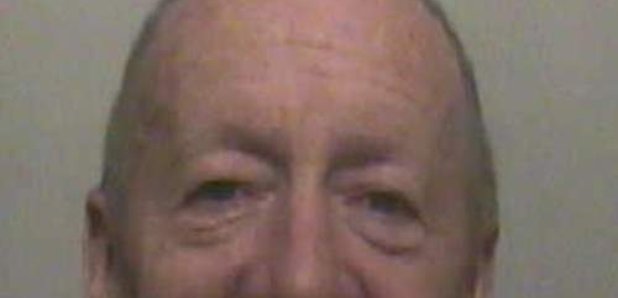 Robert Ewing is currently serving a life sentence for the murder of teenager Paige Chivers
A man from Lancashire has been convicted of the historical abuse of two young children.
Robert Ewing subjected his victims to sickening cruelty and one of them to sexual abuse over three years in the 1990s.
The abuse related to two victims, a boy aged between six and nine years at the time and a girl aged between nine and 13. Following a trial, Ewing, 64, was convicted of child cruelty against the boy and the girl and sexual abuse against the boy.
He was acquitted of further charges of indecent assault relating to both the boy and the girl.
All the offences were committed between 1990 and 1993 in the Hereford area.
Ewing, formerly of Kincraig Place, Blackpool is currently serving a life sentence for the murder of teenager Paige Chivers. He was jailed in 2015 and is serving a minimum of 33 years before he is eligible for parole.

He was jailed on Friday (November 9th) for a total of 14 years for the abuse and described by the judge as a 'monster' and 'evil incarnate'
Detective Chief Inspector Becky Smith, of Blackpool Police, said:
"Robert Ewing is an evil, calculated and manipulative man, who for his own sexual gratification, has stolen the childhood of two vulnerable children. What these two young children had to endure both physically and emotionally is sickening and has destroyed not only their early years but their entire family too. Their lives have been radically and deeply affected by what Ewing has put them through to satisfy his own depraved desires and both have been damaged emotionally a great deal.
"I would like to pay tribute to both victims who have shown great courage throughout both the criminal investigation and trial. This investigation has had a profound effect on the many professionals who have dealt with them over the years. On behalf of the investigation team I would like to express how proud I am of the way they have conducted themselves throughout. I hope that this conviction and sentence finally offers them some sense that a level of justice has been secured and the ability to rebuild their future.
"Lancashire Constabulary remains committed to investigating allegations of abuse, no matter how historic, and no matter what the role, position and status of the alleged offender, and we would encourage anyone who has been a victim of a sexual offence to come forward safe in the knowledge that they will be treated sensitively and professionally."