Man Dies In Helvellyn Fall
19 March 2018, 06:09 | Updated: 19 March 2018, 06:11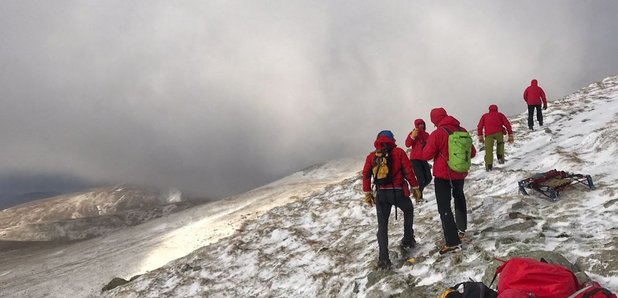 A man died in a fall on Helvellyn at the weekend.
He slipped from the main path at Brown Cove Crags on Saturday.

Mountain Rescue volunteers have again emphasized the dangers of the Lakes peaks during full winter conditions.

A spokesperson from Keswick MRT said: "A man was reported to have fallen over 200ft, hitting rocks on the way down. This was in the same place as two recent incidents, on the main footpath from Swirls car park to Helvellyn summit in the area beside Brown Cove crags.

"A passing doctor also managed to get to the casualty quickly, but regrettably, the injuries the man had sustained were so serious that he didn't survive.

"The Team cannot emphasise enough the serious challenge that the mountain poses in these winter conditions; snow patches have frozen to bullet hard ice, making crampons, and an ice axe to arrest any slip/fall absolutely essential."