Meeting Called On HS2 For Cumbria
5 December 2018, 06:07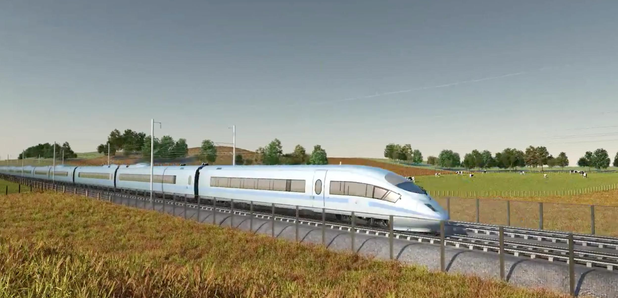 Cumbria Chamber of Commerce has secured a high-level meeting with a government minister to demand that high-speed HS2 trains stop in Cumbria.
The Government plans to build a high-speed line from London to Wigan, carrying trains at speeds up to 225mph.
Under current proposals these trains will continue over existing tracks to Scotland but will not call at Oxenholme, Penrith or Carlisle, forcing Cumbrian passengers to change at Preston.
The Chamber believes that the lack of a through service to the capital will damage the county's economy.
Its Business Engagement Manager, Julian Whittle, will meet the Minister for HS2, Nusrat Ghani, in London on Friday to make the case for Cumbrian stops to be reinstated.
Rob Johnston, Chief Executive of Cumbria Chamber of Commerce, said: "We would be relegated to branch line status with a second-class service.
"While HS2 argues that, even with a change at Preston, the journey to London will be faster than it is now, many travellers value the convenience of a through service more than shaving a few minutes off their journey.
"Tourists don't want to drag their luggage on and off trains, while business travellers like to work uninterrupted.
"And whenever passengers have to change, there is the potential for a missed connection."
The Chamber has been pressing the case for Cumbrian HS2 stops for the last year lobbying MPs, the Rail Minister and Transport for the North.
HS2 says it is considering a stop in Carlisle, where the trains would divide into separate portions for Glasgow and Edinburgh, but has resisted pleas to call at Penrith and Oxenholme.
At present, all trains between London and Glasgow call at Carlisle and many stop at Penrith and Oxenholme too.
Rob added: "When we conducted a survey on transport issues earlier this year, two-thirds of businesses said that losing the through service to London would damage them.
"Cumbria is a major tourist destination. We have nationally-significant businesses such as Sellafield and BAE Systems, and the new Enterprise Zone in Carlisle.
"It is unthinkable that HS2 trains should pass through without stopping and that's what we will tell the Minister.
"HS2 is a £56bn project to benefit the whole of the North. But Cumbria won't benefit if the trains don't stop here."
The Chamber is also making a submission to HS2 as part of a consultation that closes on December 21.