More Fly Tipping Blights Carnforth
29 March 2018, 16:21 | Updated: 29 March 2018, 16:46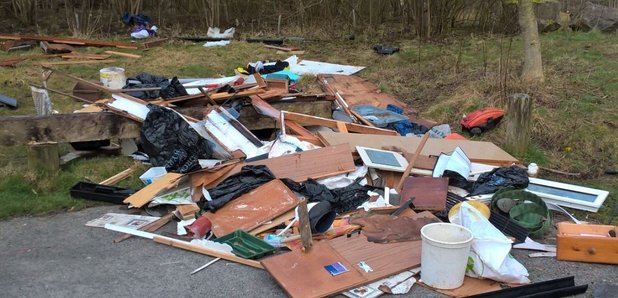 Police investigating another case of fly-tipping near Carnforth this week say the rubbish may have been brought to the area from Over Wyre.
A large amount of rubbish was found dumped at Warton Crag.
Speaking about the discovery, Sgt Adie Knowles said: "We have had a recent report of fly-tipping at Warton Crag near Carnforth where it appears that the rubbish has possibly come from the Over Wyre area.
"It looks like a note found within the rubbish has been put on the offending vehicle at the time or previously.
"Do you recognise any of this rubbish, did you write the note or have you hired anyone to take this rubbish from an address?
"It's possibly a good old clear out looking at the date of some of the contents! All information gratefully received!
"Please e-mail 2733@lancashire.pnn.police.uk and we will follow it up."
They're also investigating another case of serious fly tipping on Langshaw Lane at Ellel, which is thought to have happened last weekend.