Morecambe Bay's Hospitals Appeal For #NHS70 Help
15 March 2018, 17:17 | Updated: 15 March 2018, 17:21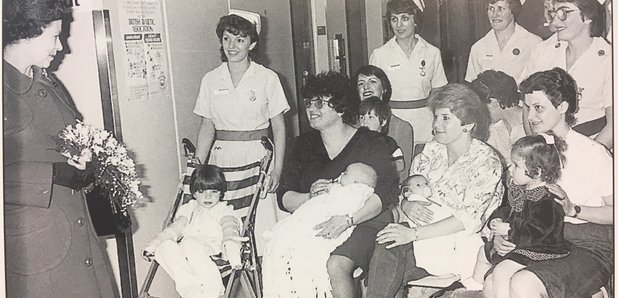 An appeal is being made for any old photos or memorabilia of Morecambe Bay's hospitals by the Trust that runs them.
The UHMBT wants them ahead of its NHS 70th anniversary events.
Memorabilia and fond memories are needed, from the Royal Lancaster Infirmary, Westmorland General, Furness General, Morecambe's Queen Victoria and Ulverston's Community Health Centre.
On 5 July this year, the Trust and other health organisations around the country will join in NHS England's NHS 70 celebrations to mark the platinum year.
It was formed on July 5 1948 and launched by Health Secretary Aneurin Bevan at Park Hospital in Manchester - today known as Trafford General Hospital, with the aim of bringing good healthcare to all.
Jackie Daniel, Chief Executive, UHMBT, said: "On 5 July 2018, the NHS is turning 70. It is the perfect opportunity to celebrate the achievements of one of the nation's most loved institutions.
"We want to encourage the public to come forward with their fondest memories of the Trust's hospitals and local healthcare over the decades to help us paint a bigger picture of how they looked and what it was like to work in them during those times.
"We have lots planned to celebrate the big day on 5 July 2018 and will share more information about what we will be doing over the coming months."
You can share your stories, photos and memorabilia with the Trust by calling 01539 716675 or emailing communications.team@mbht.nhs.uk.