Morecambe Foodbank Could Run Out Of Food
16 August 2018, 06:06 | Updated: 16 August 2018, 06:08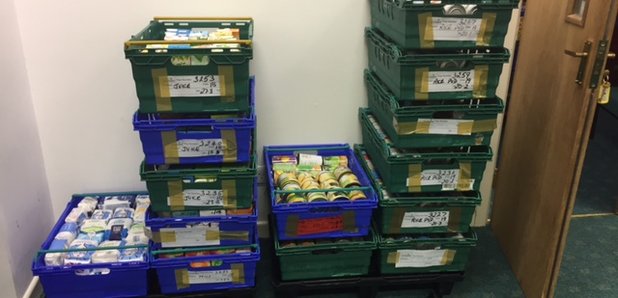 Morecambe Bay Foodbank will run out of food by the end of this month.
It's seen a big rise in demand over the last year and is short on key items.
It's appealing for more donations.
Key items such as pasta sauce, soup, tea, rice pudding, tinned fruit, tinned meat and tinned fish are running very low.
It is appealing to the general public for food donations over the comings weeks to its donation points which are located in many local supermarkets including Asda, both Sainsbury's and Tesco at Carnforth.
It is also appealing for financial donations via text message to meet increased running costs.
Chair of Trustees, Joanna Young said: "People in Morecambe and Lancaster are so generous to us with their donations and we are really appreciative of all the help. It feels awful to constantly have to ask for more, but demand is very high at the moment and we are in danger of running out of food.
"This is due to both the summer holidays and to a constant increase in demand due to insecure work, low incomes and the rollout of Universal Credit in the area. If you haven't donated to the Foodbank before please consider giving us something next time you go shopping - every tin really does help us to fulfil our mission to help people in crisis."
If you are an online shopper but would still like to help the Foodbank you can text BANK30 £5 to 70070 to donate.