Morecambe Ready To Bloom This Summer
15 March 2018, 17:14 | Updated: 15 March 2018, 17:16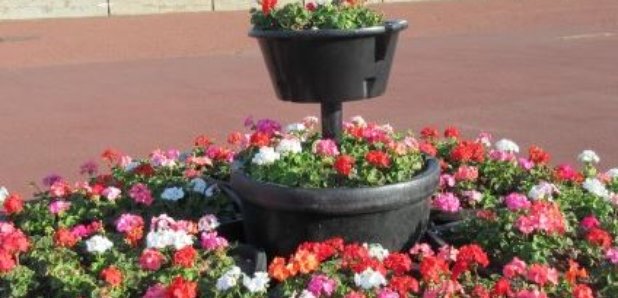 People in Morecambe are getting ready to brighten the town up for the summer.
Morecambe in Bloom is back for 2018 - with the winners being awarded later in the year at the Globe Arena.
A Morecambe Town Council spokesperson said: "It's not just a competition, it is a powerful tool for building morale by encouraging individuals to take ownership of their own surroundings, which creates greener and cleaner spaces, but also grows community pride and helps to boost local business and tourism.
"There are lots of exciting categories to choose from whether it's a large garden, small terraced frontage, business or hanging basket.
"You don't have to be an expert there are categories to suit beginners right through to the most enthusiastic gardener.
"The judging takes place in July and there will be an opportunity for entrants to meet the judge to tell them more about their project. Winners will receive one of the prestigious Bronze, Silver, Silver Gilt and Gold awards.
"So why not join in by entering and help to bring your community together, improve the environment we live in and inspire others, young and old to grow!"
Winners will be invited to the Presentation Evening on Friday 5th October.