Morecambe Woman Needs Op To Walk Unaided
31 October 2018, 06:15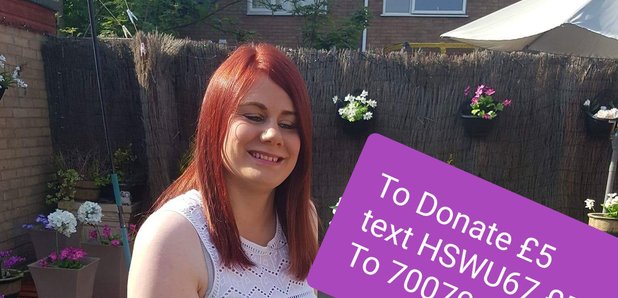 Shauney Huntriss is trying to raise £45,000 to make that happen.
A 23 year old woman from Morecambe is desperately fundraising so she can walk unaided.
Shauney Huntriss has cerebral palsy that effects her lower limbs she needs £45,000 for an operation called selective dorsal rhizotomy (SDR).
It's currently only available to children on the NHS. Shauney hopes that the operation and the physio after will mean she'll be able to get rid of her crutch and take part in more activities with her friends and family.
Shauney said: "Every day life is a challenge as just walking to the shops across the road with my crutches is challenging. This simple walk can sometimes feel like a marathon as I am having to work much harder than an able bodied person.
"As I grow older the harder it is to walk. I have been told if I don't have this operation soon I will end up in a wheelchair permanently. This is devastating news to me and my family. I just want to be independent like everyone else my age".
Shauney added she just wants to be able to do the same things as her twin sister Hollie: "Myself and my twin sister Hollie are the best of friends. Our dream is for me to be able to walk along side her without discomfort or breathlessness and do things together that we currently cannot do as cerebral palsy restricts my movement.
This operation could change my life for the better as I would be able to walk unaided and along side my twin sister without pain."