Morris Backs Syria Airstrikes
17 April 2018, 07:11 | Updated: 17 April 2018, 07:13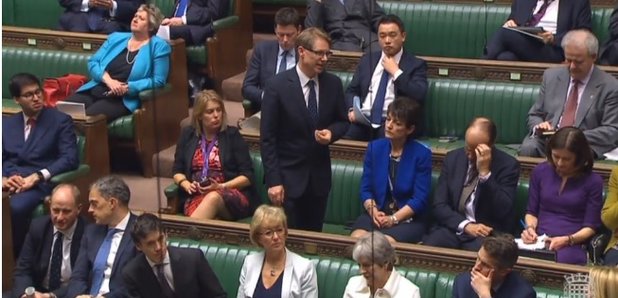 Morecambe MP David Morris has supported Theresa May on last week's Syrian airstrikes and questioned the judgement of Jeremy Corbyn.
Speaking in yesterday's debate on Syria in the House of Commons Chamber David Morris MP asked: "Mr Speaker in September 2013 the Chemical Weapons Council secured an agreement with Syria with Russia and the United States to dispose of weapons starting from the middle of 2014. We are now 2018 we have seen atrocities committed time and time again. I want to ask the Prime Minister if she agrees with me that the judgement of the leader of the opposition is flawed because it is legal that we took that decision and we did carry it out in a legal basis."
In response Prime Minister Theresa May said: "Can I say to my hon friend that I reiterated the legal basis in the statement that I made this afternoon. It is a legal basis that has been used by Governments of all colours to support action when that action is considered necessary."