Morris Campaigns For Dead Man's Pennies
25 October 2018, 06:17 | Updated: 25 October 2018, 06:19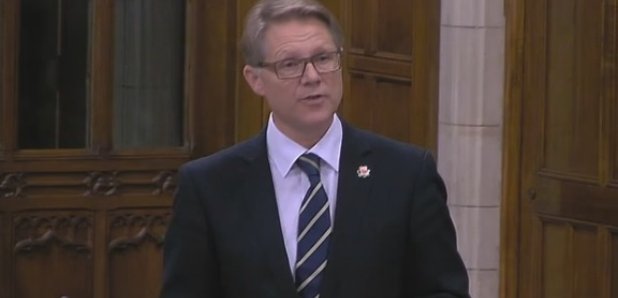 People across the Northwest are being asked to take their so-called "Dead Man's Pennies" to church on Remembrance Sunday.
Millions of the little plaques were given to families who lost loved ones during the First World War.
Morecambe MP David Morris has been campaigning for the 'Pennies' to play a bigger role in the centenary of the end of the conflict and wants them protected by law from being melted down.
Speaking during a Commons debate David Morris MP said: "It would be fitting for these plaques to be taken to church on Remembrance Sunday. My debate on this subject in the main Chamber was very emotional and eerie. I do not subscribe to the paranormal, but it really felt as though the man was standing at my side. I had never felt that before, and I doubt I will ever feel it again, but other Members who were in the Chamber at the time experienced the feeling that something else was there too. If we take these plaques to church with us on Remembrance Sunday, those soldiers will be there, too, and they will be remembered. That is all that really matters. Let us remember them, let us honour them 100 years on, and let us celebrate what they did for our freedom."
Speaking in response to the debate Culture Digital Media and Sport Minister Michael Ellis said: "With the centenary of the armistice just days away, I am very pleased to have had this opportunity to publicise the options open to people who are in possession of memorial plaques; I reiterate my gratitude to my hon. Friend for bringing this debate to the House. Through the Government's unique commemorative programme and the innovative work by our partners in developing ways of commemorating the first world war, we can ensure that future generations never forget those who fell. We can also ensure that they have tools at their disposal to allow them to research their ancestors and the many others who fought 100 years ago. The memorial plaques-the dead man's pennies-and the many other memorials to the fallen of the first world war are a constant reminder of the huge sacrifice made by a whole generation 100 years ago, and I again thank my hon. Friend for proposing this debate."