MP Calls For Cumbrian Rail Franchise
19 June 2018, 15:32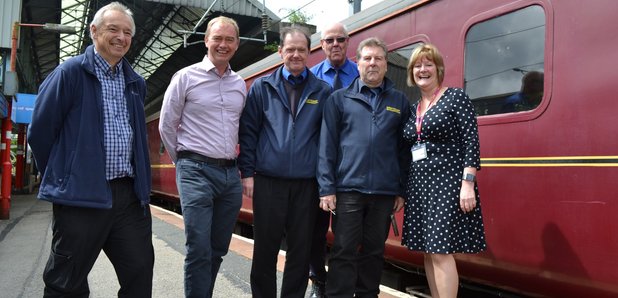 Cumbria's three railway lines should have their very own train operator, according to one of the county's MPs.
Tim Farron says the county should get its own franchise, after months of delays and cancellations under Northern.
Mr Farron says it's time for a company that "puts Cumbria first".
This week, he helped to secure support for West Coast Railways to step in and run the Lakes Line between Oxenholme and Windermere after Northern Rail cancelled all trains for four weeks.

Speaking in the House of Commons, he said it was time for the Lakes Line, the Furness Line and the Cumbrian Coast Line to be part of a separate franchise which puts the interests of Cumbria's passengers first.

In response, the Transport Secretary, Chris Grayling said he ruled nothing out when it comes to the future structure of rail franchises.

Speaking afterwards, Mr Farron said: "For far too long now, Cumbria has been seen as the end of the line by rail bosses in Manchester and Government ministers in London.

"This week's success in getting trains back running on the Lakes Line has been a victory for the can-do over the can't-do.
"By working together as a community, we've shamed the Department for Transport and Northern Rail by making something happen.

"Rail franchises have become too big and as a result do nothing to serve communities away from major population centres.

"It's high time now for Cumbria to have its own franchise run by a provider that actually wants to run trains on a train line."