MP Morris Visits Turkey Refugee Camp
14 March 2018, 09:06 | Updated: 14 March 2018, 09:20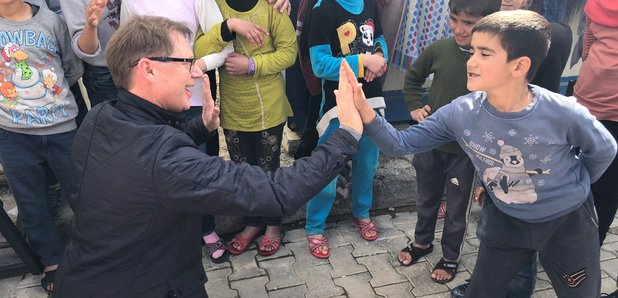 Morecambe's MP says Syrian refugees at a camp on the border with Turkey would rather go back to their homeland when it's safe, than re-settle in another country.
David Morris has been to visit a camp during a post Brexit trade visit to Turkey at the weekend, where he spoke to some of the 9,500 people who live there.

Speaking following the visit David Morris MP said: "It was a thoroughly interesting visit to the refugee camp in Turkey and I learnt a great deal about Turkey's commitment to housing refugees. What we were told and something I don't think we appreciate in the UK which is that during the period of the Ottoman Empire Syria and Turkey were effectively in the same Country. This means that the Turkish people see the Syrian Refugees as their brothers and sisters and are therefore happy to help them in their time of need.

"From speaking to people in the camp it was clear that the majority are not interested in settling fully in another Country more that they want to be safe in the meantime and hope to go back to Syria when the war is over. The officials at the camp help refugees who want to make applications for permanent residency in either Turkey or other nations but this was very much the minority the majority were happy in the camp and wanted to eventually be able to return home to Syria.

"The children in the camp were happy, healthy and well cared for, and I was impressed with the work undertaken by the Turkish Government to set up and run this camp."