Multiple Arrests In Week Of Action
2 October 2018, 17:37 | Updated: 3 October 2018, 06:05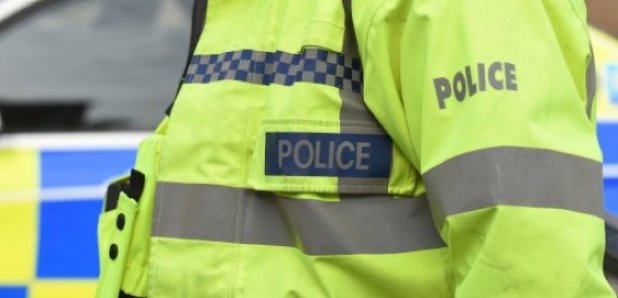 A busy Cumbria Constabulary Week of Action concluded at the weekend with officers in Copeland targeting antisocial drivers.
A busy Cumbria Constabulary Week of Action concluded at the weekend with officers in Copeland targeting antisocial drivers.

Operations were carried out across the county for the week-long duration of the operation, targeting issues the community have raised as of greatest concern, ranging from antisocial driving to shoplifting.

In South Cumbria drugs warrants were executed in Barrow, resulting in the arrest of six people with a further four arrests made in the South Lakes area on suspicion of possession with intent to supply offences.

In North Cumbria, warrants were carried out in Carlisle targeting people who had failed to appear in court, resulting in £15,000 worth of fines being recovered.

In West Cumbria, officers in Copeland have worked with partners at Home Group who have secured civil injunctions against a number of tenants responsible for antisocial behaviour in the area of Whitehaven town centre. It is the second batch of successful injunctions secured in recent weeks.*

The proactive work has been made possible, in part, thanks to the introduction of 25 new police officers dedicated to community policing.

The additional 25 officers fulfil a pledge made by the Police and Crime Commissioner Peter McCall in April of this year, while four of the six inspectors were also funded by the Commissioner. This was in response to feedback Mr McCall received from the public of Cumbria - who wanted to see more officers visible and present in their communities.

Inspector Jon Sherlock said:

"Whilst it's been a busy week for the Constabulary, what we have highlighted over the last seven days is the kind of work which goes on regularly, 365 days a year.

"However, thanks to the increase in the number of pro-active community police officers, our ability to get out into the community and tackle issues local people care about has been enhanced.

"We've also improved our ability to communicate directly with the public with the launch of the Local Focus Facebook Group pages across the county which will offer people a greater opportunity to engage with their local police officers and partner organisations.

"I hope the last seven days have demonstrated to people that we are listening to their concerns, that we are taking action to tackle issues and that we are being more open about the work we are carrying out than ever before."

As well as executing warrants, reporting people for speeding offences and other enforcement-based operations, a number of community initiatives where the police worked with partners were also carried out.

In Barrow, officers helped out in a community clean-up project at Hartington Street Methodist Church in Barrow, whilst in Carlisle the police joined firefighters in putting on a road safety event which showed young drivers the consequences of speeding and drink-driving.

In West Cumbria high-visibility patrols were carried out in town centres to combat shoplifting, whilst a prolific shoplifter who has caused major problems for businesses in both Workington and Whitehaven was made subject of a Criminal Behaviour Order banning them from shops in both towns.**

Police and Crime Commissioner, Peter McCall said:
"This week of Action has seen real results right across the county. I have been really impressed by the Constabulary's week of Proactive Neighbourhood Policing, the message here for those who cause problems or ASB in our communities is that you can expect the police to deal with you.
"The Police have listened to communities and acted upon the concerns raised working with partners. The additional 25 officers is a good starting point, I don't suggest it will fix everything, and it is now about maintaining the focus in our communities making a difference to peoples' lives.
"I very strongly encourage the public to engage with the Police through the Facebook pages or online through 101 email to give information or report concerns, by working with the police and other partners we can all do our bit to keep the county safe."