Nearly 80 New Homes For Halton
9 April 2018, 11:56 | Updated: 9 April 2018, 11:58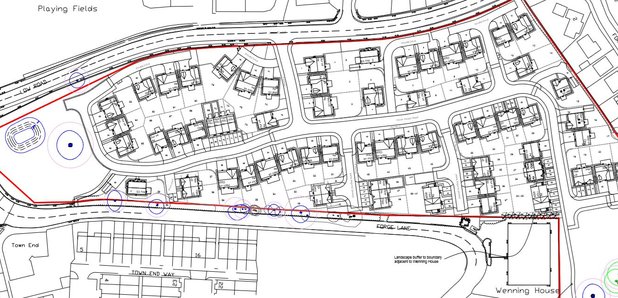 76 new homes are going to be built in Halton.
Story Homes has been given planning permission for land just off Low Road.
Work is expected to start this summer.
The developer will also put around £300,000 towards increasing the number of primary school places available in the local area, along with £16,000 for improvements to the playing field at the Halton Community Centre.
New pedestrian links will also be created between the village and the River Lune.
Martin Nugent from the developer, said: "We have worked closely with local stakeholders and the Council to ensure the scheme has been extremely well thought out and is not only high-quality, but will also complement the existing character of the area.
"The development will also provide open space for the use of the whole community. The homes will boost the supply of much needed new homes in Lancaster.
"Our proposals will also provide local contractors with opportunities for work, and there will be knock on benefits for local supply chains and other local businesses and services."
Lancaster City council has identified Halton as a "sustainable rural village" in their existing Development Plan, and as a "sustainable settlement" in their emerging plan for the district.
The first homes are expected to be completed in the spring of 2019.