New Mother & Baby Unit Opens
30 October 2018, 07:48 | Updated: 30 October 2018, 10:15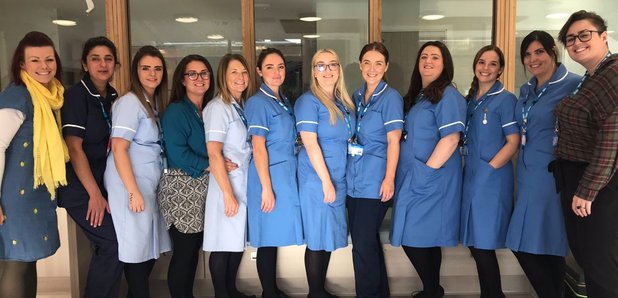 A unit to help new mums with their mental health has opened - serving Lancashire and Cumbria for the first time.
Ribblemere - in Chorley - will help the most seriously ill women in the first year after having a child.
It's got eight inpatient beds. Women here previously had to travel elsewhere in the country for the 24-hour care provided.
Becky Bowman had post-natal depression and was invited to help design the unit: "To kind of almost bring something good out of what is obviously not a great journey for me, is amazing. And it's brought me a lot of life by being involved and got me excited about other people being able to receive excellent care."
Emma Odell used a similar service in south Manchester when she suffered post-partum psychosis - and admits it's not easy: "It was really hard. I was not very confident. Staff would watch me 24/7. They'd watch me change the baby, feed the baby.
"It was quite intrusive really. But, obviously, I was very, very ill so I couldn't be left on my own."
Jess Johnson was also admitted to Wythenshawe when she suffered post-natal depression with her second child: "I couldn't feel happy. I wasn't feeling sad. And because I couldn't feel anything I just thought 'right, I just need to end my life' because it's not going to get any better."
She also admitted being hesitant once she was referred: "At first when they said to me 'you're going to a mother and baby unit' I was, like, I don't want to go to a mother and baby unit.
"But it's great. They're amazing. They understand you. They listen to you. I'm so glad it's coming to Lancashire."
Dr Gill Strachan, Consultant Psychiatrist for the MBU at Lancashire Care NHS Foundation Trust, said: "We are incredibly excited to be opening this brand new mother and baby unit here in the North West. Perinatal mental health problems are a major public health concern with up to 20% of women developing a mental illness during pregnancy or within the first year after having a baby.
"The new service is a huge development for women living across Lancashire and Cumbria that are experiencing severe perinatal mental illness. By providing the service in Lancashire it means that, for the first time women are able to access specialist care alongside their baby which is closer to home. Previously women have had to travel to units outside the counties and away from their families, which can often add to their distress.
"We have been working closely with mums with lived experience and our partners from Action on Postpartum Psychosis to co-produce, design and shape the service based on their knowledge and experience. We have also been working closely with national and regional experts to learn from the best practice to ensure we provide the best care for women and their families.
"Our priority is to provide timely, effective care for women and their families, and providing this fantastic service here in Lancashire will mean that women who are at risk of, or suffering from perinatal mental illnesses are given appropriate support at the earliest opportunity."