New Service To Tackle Insomnia In Cumbria
18 November 2018, 06:03 | Updated: 18 November 2018, 06:06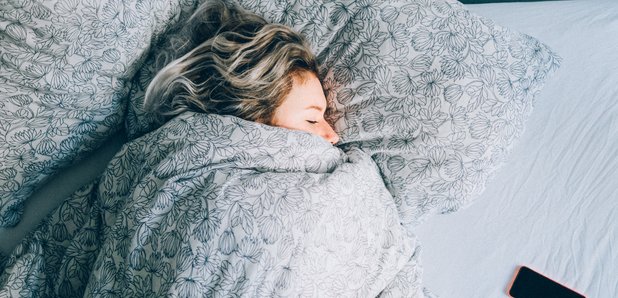 A third of people in the UK are affected by insomnia
A new service for adults in Cumbria who experience insomnia is up and running.
First Step, a talking therapies service at Cumbria Partnership NHS Foundation Trust (CPFT) now offer a new Cognitive Behavioural Therapy for Insomnia (CBT-I) eight week programme.
The Trust has been working with Professor Jason Ellis and the Northumbria Centre for Sleep Research to offer CBT-I which has been proven to work effectively in a whole range of research trials.
Insomnia is thought to affect about one third of the general population in the UK and it is estimated that between 10% and 50% of people attending primary care can be effected. Insomnia can result in impaired daytime functioning, such as poor concentration, mood disturbance and daytime tiredness.
Dr Richard Thwaites Clinical Director for First Step said "There are trained staff across Cumbria who can offer this specialised sleep programme to adults struggling with insomnia. Recent evidence suggests that sleep interventions can also reduce low mood and anxiety alongside improving quality of sleep. To complete the programme, individuals need to be able to complete daily sleep diaries for the duration of the programme in order for both practitioner and patient to have a clear and shared understanding of the individual's sleep".
CBT-I comprises of eight sessions, each designed to address different aspects of insomnia. Those taking part will keep a sleep diary to help identify both helpful and unhelpful patterns. The sleep diary collects information, about the timing, quantity, quality of sleep and will also help identify the best sleep schedules. It will also look at the best sleep and wake times to try to get the individual back into a sleep routine whilst reducing unwanted time awake in bed.
In addition CBT-I will help manage the worry and frustrations associated with being awake in bed during the night, daytime and night time routine that impact on sleep, learn techniques to stop individuals from having intrusive thoughts and look at ways of managing sleep in the future.