New strategy To Tackle Violence Against NHS Staff
31 October 2018, 14:21 | Updated: 31 October 2018, 14:35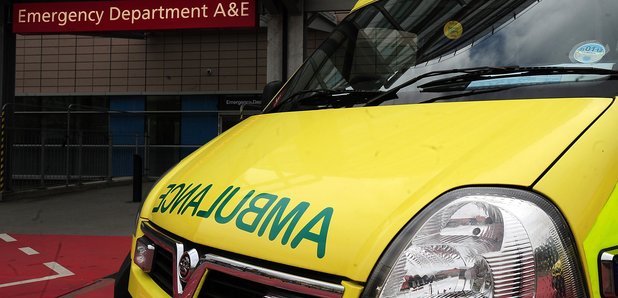 One in eight healthcare workers have been assaulted in the past 12 months
A tougher approach is being taken towards violence against healthcare workers.
Almost one in eight has been assaulted in England in the last year. The Health Secretary Matt Hancock says prosecutions will be quicker in future, and individual hospitals assessed.
Paul Turner works for the North West Ambulance Service, he and his colleague were assaulted in Lancaster by a man they were trying to help:
"His elbow hits me straight in the face and then he punches my colleague in the face for no reason, all we were doing is trying to help him".
"All that goes through my mind when a situation like that happens, especially nowadays when there are people just stood there recording it, is 'Am I going to lose my job for restraining someone when I'm just trying to protect myself'. It's really upseting because we're paramedics, we're there to help people not cause injury or harm to anyone.
"Members of the public just video it, no one helps, they just stand there filming and you think 'what are you doing'."
Since the assault, Paul has learnt martial arts to protect himself and give him piece of mind that he'll be able to restrain an attacker without causing anyone injury.
The person who attacked Paul and his colleague was given a fine payable over a number of years, Paul says whilst today's announcemment is welcome it's to be seen what kind of effect it'll have.
"It's the lack of punishment that these people get, it'll be interesting to see over the coming months whether this is actually put into force or is just another law that's created to make it look good but actually won't deliver what is needed.
Hopefully we don't see anyone going to jail and no one ends up in court because people won't go round assaulting emergency service workers and our NHS colleagues".