New UHMBT Chief Exec' Starts Work
18 April 2018, 05:00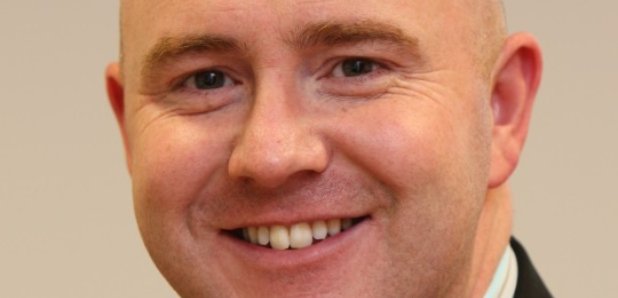 Maternity services will continue to stay under the watchful eye of UHMBT bosses, the Trust's new Chief Executive has told Heart.
Aaron Cummins began his new role of CEO of the Morecambe Bay Hospitals Trust this month, after Dame Jackie Daniel stepped down at the end of March.
Mr Cummins told Heart: "There's a fantastic new birth centre at Furness General Hospital in Barrow, which is a great legacy of work done in recent years to improve services."
He said Barrow's new facility isn't the sole focus of their efforts to improve maternity services at the Trust though.
Speaking about Westmorland General Hospital in Kendal, he continued: "We've got more flexibility around anti-natal appointments with clinics now taking place during evenings and at weekends.
"There's greater continuity of care too, so women don't see several different midwives.
"We've also launched infant feeding cafes from Helme Chase, so women can come into the unit and get information and advice in an supportive atmosphere. So Helme Chase is a really important part of our maternity offering".
Mr Cummins said he'll also be watching the Trust's finances very carefully, adding: "We have our financial issues, similar to those that are now being felt across the country, but we do have a good track record of deliverying - and making best use of the Morecambe Bay pound".
He also told Heart that he aims to free-up vital beds as early as is safely possible.
He continued: "Staying in hospital for long periods isn't great for patients. The outcomes aren't great. You can deteriorate quite rapidly. So our ambition is to see patients discahrged home as quickly as we possibly can.
"Some of our nursing staff go home with their patients, to make sure they're getting any extended care requirements at home if that's suitable."
Colin Ranshaw, Head Governor, UHMBT, said: "I know Aaron cares deeply about standards of care for patients and ensuring that staff are treated fairly.
"If he isn't in his office, you can usually find him on a hospital ward talking to staff and patients, and I am confident he will keep this visible approach alive as our next Chief Executive.
"Dame Jackie's incredible leadership during her time in post has been a beacon to us all. Aaron's qualities and experience will enable him to build on that success and take the Trust and the local health and social care system to the next level."