Northern Extends Compensation Scheme
24 September 2018, 08:43 | Updated: 24 September 2018, 08:45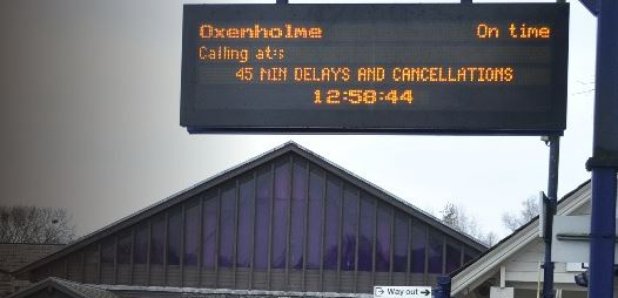 Northern Rail's expanded its compensation scheme for train passengers hit by the chaos caused when the new timetable was brought in, in May.
So far, just season ticket holders could apply - now anyone who can prove they traveled regularly can get some money back.
The window for claims open on 9 October.
Commuters and visitors going between Windermere and Oxenholme particularly felt Northern's problems - they went without a service for a month.
Robert Talbot from the Lakes Line Rail User Group told us commuters have spent months not knowing if they'll be at work on time: "It's anxiety, uncertainty, and unreliabilty that they can well do without."
Last week, a report into the timetable debacle was published - but it made little reference to Cumbria - Robert says the county's passengers have always been overlooked: "There was not one mention of the tourist industry or the Lakes District. How can they be serious about providing the right infrstructure?"
Details of the existing scheme for season ticket holders can be found here.