Northern Not Ready To Run Full Timetable
1 August 2018, 06:37 | Updated: 1 August 2018, 06:38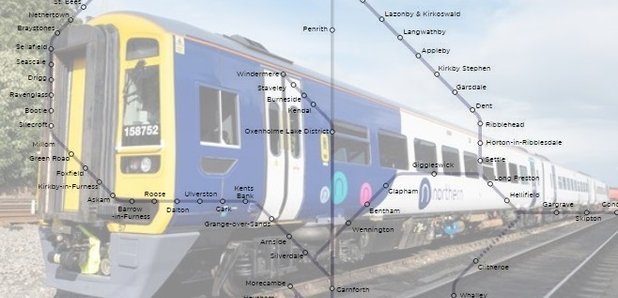 Struggling train operator Northern isn't ready to run its full timetable next month.
Transport for the North met with them and Network Rail yesterday - and found delays and cancellations are likely beyond September.
They're also working on a compensation scheme for passengers without season tickets.
A statement from TftN read: "On Tuesday 31 July 2018, members of the Transport for the North Partnership Board received an update from Northern, TransPennine Express and Network Rail on current levels of train performance and future plans, in the context of ongoing disruption.
"After a wide-ranging discussion, the Board concluded that it had not received sufficient assurance that current plans and a move to the full May timetable in September are fully deliverable. The Board is concerned that train performance targets will continue to not be fully met, on the basis of current performance levels and network infrastructure constraints. Transport for the North will be raising these concerns with the industry and with Government.
"Today's meeting also endorsed compensation for regular passengers who do not hold season tickets. There are still some practical issues that train operators are addressing to finalise a suitable claim process as quickly as possible in order to extend compensation schemes."