Northern Pays For Lakes Advertising Campaign
17 September 2018, 13:33 | Updated: 17 September 2018, 16:17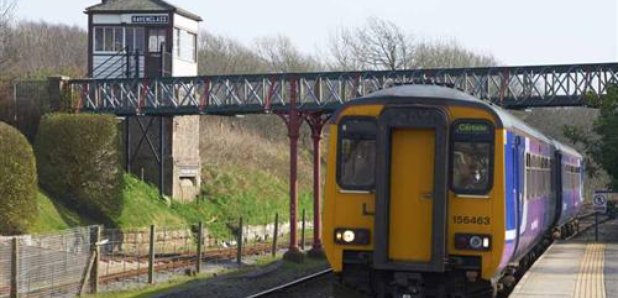 A new adevertising campaign will aim to get people visiting the Lake District back on trains.
A new adevertising campaign will aim to get people visiting the Lake District back on trains.
Cumbria Tourism has been given the go-ahead to co-ordinate a £285,000 campaign to show that the Lakes is open and accessible by public transport.
It's been funded by Northern Rail after a summer of disruption on the Lake Line, it's hoped the campaign will restore confidence in train services in the county.
Cumbria Tourism's vigorous calls for a campaign have been supported by a range of partners, including: Cumbria County Council, Cumbria Local Enterprise Partnership (LEP), local MPs Tim Farron, John Woodcock and Trudy Harrison, South Lakeland District Council, Transport for the North and Community Rail Partnerships within the county.
It will not only focus on attracting people back onto the Lakes Line but will also encourage people to make better use of links to the Furness Line, the Cumbrian Coastal Line and mainline train services at Carlisle, Penrith and Oxenholme. Highlighting the wider network of buses and scheduled boat services will be additional key messages.
Details are currently being finalised, but the campaign will get underway later this autumn, subject to full resumption of services.
Cumbria Tourism will also be managing a wide variety of digital marketing through social media (such as Instagram, Facebook, Twitter and Snapchat), alongside a PR campaign targeting national journalists and influencers.
The new campaign will help encourage people to book holidays through the GoLakes visitor website and will build on the legacy of the GoLakes Travel and 'See More' sustainable travel projects, which Cumbria Tourism helped to co-ordinate.
The Cumbria Tourism team will be working closely with both Northern and local Community Rail Partnerships to develop sustainable travel content and itineraries over the coming weeks.
Cumbria Tourism's Head of Marketing and Sales, Rachel Tyson, says, "It's been a challenging period for travellers but as we head towards the traditionally quieter part of the tourism season, we want to inspire people to visit and encourage them to leave the car at home and incorporate leisurely experiences by rail, bus and boat into breaks away in our special part of the world."
Craig Harrop, Regional Director at Northern Rail says, "Following the disruption to rail services earlier in 2018, Northern is working closely with Cumbria Tourism on this campaign to attract as many visitors as possible to the region. We are now running a full timetable across Cumbria and both reliability and punctuality has significantly improved in recent weeks. As we head into the autumn, visitors and residents of Cumbria will feel they can once again rely on their train services and we look forward to welcoming them onboard."
Welcoming the announcement, South Lakes MP Tim Farron added, "Local businesses took a massive hit over the summer due to the chaos on the railways. So today's news that Northern has agreed to fund a marketing campaign is to be massively welcomed and will help us send out a loud and clear message that Cumbria is open for business. It was great to work with Cumbria Tourism's Managing Director Gill Haigh over the past few months to secure this money - thank you to everyone at Cumbria Tourism, as well as politicians from across the county who helped us make the case."