Northern Rail Fail To Respond To Complaints
5 November 2018, 14:01 | Updated: 5 November 2018, 14:06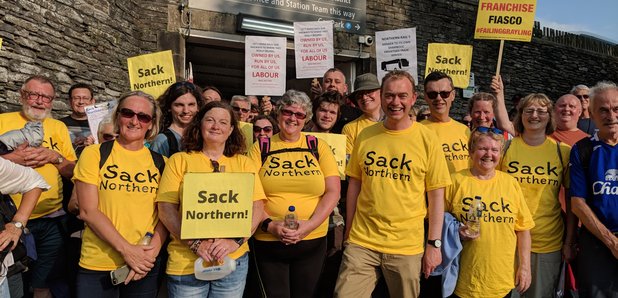 New firgures from the Office for Rail and Road have been released today.
South Lakes MP Tim Farron says time is up for Northern after it was revealed that the rail company failed to meet deadlines to respond to over four out of ten passenger complaints over the past year.
New figures from the Office for Rail and Road (ORR) show that despite having a huge 63% increase in passenger complaints over the past 12 months, Northern have by far the worst record of all the rail companies when it comes to responding to complaints.
Over the past year, 18 out of 23 train operators meet the industry requirement to close 95% or more of their complaints within 20 working days.
However, for Northern, who came rock bottom of the list, they were only able to answer 58% of complaints within that time period.
The damning new figures come just weeks after the ORR launched an investigation into whether Northern broke rules on providing information to passengers in the run-up to the introduction of the May 2018 timetable and during the disruption that followed.
Despite a summer of mass cancellations on railways in the North of England, including an entire month of cancellations on the Lakes Line in Cumbria, the Department for Transport say they have no plans to remove the franchise from Northern.
Tim said: "While the soaring rise in complaints will be no surprise to anyone who has used a Northern train over the past year, their woeful record on answering complaints speaks volumes about how they treat passengers.
"We knew that they'd given up a decent train service a long time ago, now it looks like they've given up on customer service too.
"It's good that the ORR are investigating Northern for misleading the public - when Northern gave up on the Lakes Line back in June and we put on a DIY service in replacement, we know that they told their staff to turn passengers away at the platform, telling them that our service didn't exist!
"Enough is enough. The Conservative Government need to give up being Northern Rail apologists and start putting passengers first.
"It's time to wave Northern off the platform for good."