Northern Slammed As 22 Trains Cancelled
23 May 2018, 08:10 | Updated: 23 May 2018, 13:53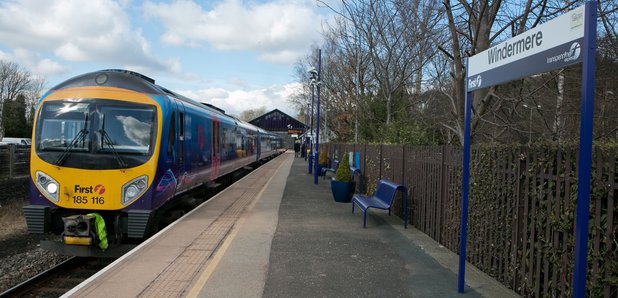 Another day, another call for Northern to be stripped of its deal to run the Lakes Line.
On Monday, 22 of the 36 scheduled trains were cancelled as new timetables came into operation.
A councillor's tabled a motion calling on SLDC to press the government to take back control of the route.
Cllr Matt Severn said: "The situation on the Lakes Line has been nothing short of shambolic for the past few months, but yesterday was the final straw.
"People are being forced to miss hospital appointments, days at work and the situation has been even more unbearable for students who are taking their all-important GCSE exams at the moment.
"How long does this horrendous ordeal have to go on for until the Government finally wake up and act?"
Commuters who use the Lakes Line have been subjected to mass cancellations over recent months which has been especially problematic for students taking their GCSEs who use the train to get to school.
Following a meeting for Conservative MPs from Northern seats, organised by Chris Green MP, Minister for Rail Jo Johnson stated: "At a productive meeting this morning I was able to hear about local concerns regarding the new rail timetable and capacity on the lines in and around Manchester, and along the route to Carlisle (the Furness line).
"We are significantly improving passengers' journeys across the North by investing over £1bn in improvements, and I am confident that once the current teething problems subside, commuters will start to see those benefits soon.
"We have agreed an action plan with Transport for the North and I am determined to continue working with Conservative MPs to get the best service."

MPs represented included Chris Green, John Stevenson, Trudy Harrison, Anne-Marie Trevelyan, Seema Kennedy, Alec Shelbrooke, William Wragg.