Old Hutton Power Plant Plans Rejected
2 November 2018, 17:17 | Updated: 2 November 2018, 17:24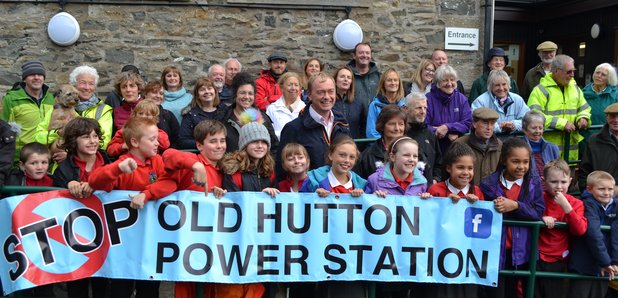 Friends of the Lake District had been fighting the plans
Plans for a gas fired power plant at Old Hutton near Kendal have been rejected again.
Friends of the Lake District, had argued it goes against pledges to focus on green energy.
Commenting on the news that local councillors have rejected plans for a gas power station near Old Hutton, MP Tim Farron said:
"This is a great day for local democracy.
"In thirteen and a half years as an MP this was the first time I chose to put neutrality aside and speak at a planning committee meeting, because the risk to the local community created by this totally inappropriate proposal was too high.
"I'd like to pay tribute to all the campaigners including local councillor Hazel Hodgson who have stood up for their community and have defeated these plans for a second time."