Lakes Osprey Returns... With New Partner
5 April 2018, 12:19 | Updated: 5 April 2018, 17:11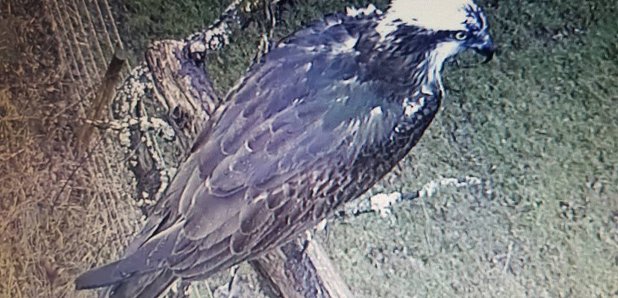 The famous Ospreys have come back to the Lake District for the breeding season - but this time, the male seems to have found a new partner.
The returning male has brought back a different partner this time, with the fate of his previous long term companion - known as "KL", unknown.
The Lake District Osprey Partnership team - at Bassenthwaite, says things seem to be going well, with the pair mating already - and sharing fish.
Anthony Hills from the LDOP said: "There was something about the way this female approached the nest with caution and seemed nervous around Unring.
"If it had been KL, she would have confidently flown in as she knows the site well.
"When we looked closer, it was clear this female had no ring, whereas KL is ringed, and her feather markings are different too.
"The pair have been mating and sharing fish together, but there is still time for KL to return in the coming week, in which case she will likely boot this new female off the nest!
"With so much drama going on, it is better than watching the soaps on TV.
"We're hoping lots of people will come up to the viewpoints at Dodd Wood and to see the camera footage at Whinlatter to get all the latest updates."
You can also keep up to date on Twitter,
here
.