Oxfam Refugee Camp Pops Up In Lancaster
19 June 2018, 12:40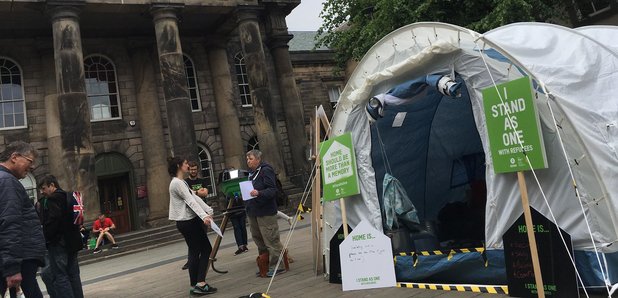 An Oxfam refugee camp's popping up in Lancaster today - ahead of tomorrow's World Refugee Day.
The settlement - with tents, a toilet block, water pump and phone charger; will be at Market Square, where the charity will be asking passers-by what home means to them.
Their thoughts will be used at a refugee summit in New York in September.
Throughout the day, people will be invited to complete the sentence 'Home is...' and share a photo of themselves with their answer, then simply upload it to social media using #StandasOne to show they stand as one with the millions of people in search of safety.
Oxfam will present peoples' photos to the UK Government ahead of the September's UN meeting on refugees.
The Mayor of Lancaster is also attending at 11:30, along with local organisations RAIS, Global Link and EastmeetsWest to hand out flyers on their work.
More to follow...