Parents To Crowdfund New Play Park
23 June 2018, 06:00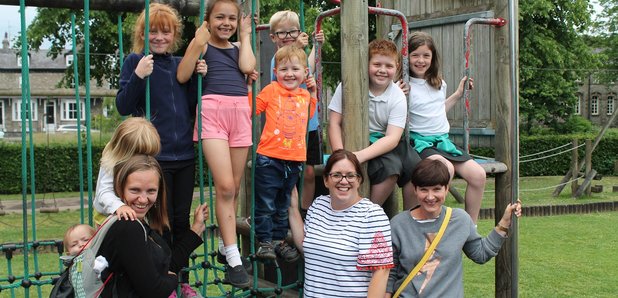 Parents are trying to crowdfund a new play area in Kendal.
They want a new park for children at Abbott Hall.
They've already got more than £70,000 towards a target of £120,000.
Local parent and member of the Friends of Abbot Hall, Melissa Lovett, said: "We know our goal is high and we still have another £48,000 to find.
"But the sooner we can raise the funds the sooner we can install an exciting new playground that the local community and visitors can enjoy.
"I'd urge anyone who can to donate, no matter how small the donation. Even the smallest of contributions will help and allow us to apply for match funding from other sectors."
SLDC's Environment portfolio holder, Councillor Dyan Jones, commented: "The Friends of Abbot Hall are a small and dedicated group of volunteers who are working extremely hard to secure funding for an improved play area.
"The group are working closely with the council to achieve their fundraising target.
"I'd encourage residents and businesses to support these parents in achieving their vision of an enhanced playground, which will be an asset to the local community."
To make a donation to the Friends of Abbot Hall community group, click here.