Plan Ahead For Your Day At The Races
24 May 2018, 13:18 | Updated: 24 May 2018, 13:22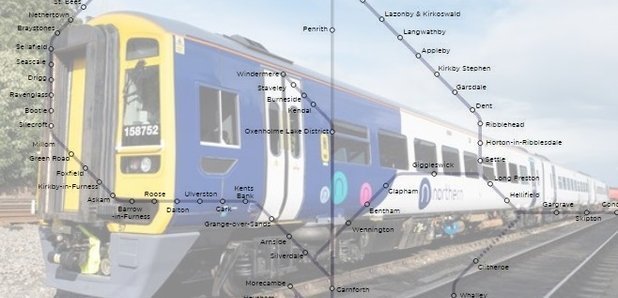 People planning on going to the races at Cartmel this weekend are being urged to check train times beforehand - and maybe get an early one, just in case.
As delays and cancellations continue on Northern's services, bosses say they're keen for anyone heading to Cartmel not to miss out.
Strike action is also being taken on Saturday - with different timetables in place.
It means there will be fewer trains than normal and most routes will begin to wind down from 5pm, with few trains running after 7pm.
Sharon Keith, Regional Director at Northern, said: "It's a bank holiday weekend, the weather is going to great and thousands of people will head to the races for a day out.
"We want them all to enjoy the day, but are calling on our customers to plan their journey to and from the courses carefully.
"We will have a reduced number of trains in operation through the day and, in some cases, there won't be any trains at all – particularly in the evening after the meetings.
"We'll do everything we can to run services to get people to Cartmel, Chester and York, but we really need people to think carefully about their travel, make sure they have plans to get to and from the city and consider whether trains are the best option for them."
You can see full details of the amended timetables at www.northernrailway.co.uk/strike