Police: Love Football, Love Your Family
13 June 2018, 06:00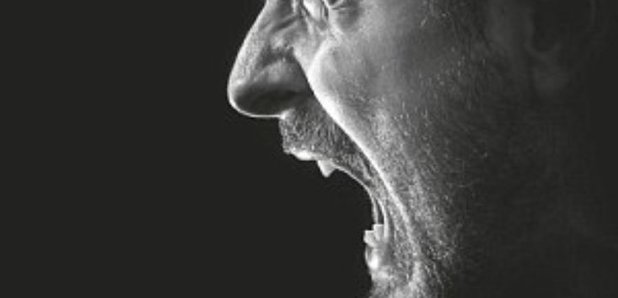 Football fans in both Cumbria and Lancashire are being reminded not to get carried away in the heat of the moment during England's World Cup campaign.
Both police forces say domestic abuse cases usually rise after games due to heightened emotions and drinking, but add there's no excuse for hurting anyone.
Supt Julian Platt, of Lancashire Constabulary, said: "We want people to enjoy the World Cup responsibly and the vast majority of people will do that but I want to reassure our communities that any crime linked with the World Cup, be that domestic abuse, alcohol induced violence or drink or drug driving will simply not be tolerated.
"Great progress has been made in combating racism and discrimination in football over recent years through a strong partnership between all those involved with the game.
"But we know that hate crimes are motivated not only by race but by hostility or prejudice against an identifiable group such as religion, sexual orientation, transgender, disability, age or gender.
"We are committed to tackling all incidents and crimes motivated by hostility and prejudice and we would urge anyone who has been a victim of a hate incident or crime to have the confidence to come forward and report it to police.
"We understand that people will want to drink alcohol while watching the games but we would urge people to drink responsibly and of course drinking or taking drugs when driving is unacceptable.
"Our efforts to catch those responsible will continue in a bid to make our roads safer.
Lancashire Police and Crime Commissioner Clive Grunshaw said: "Domestic abuse is unacceptable and stopping it requires society as a whole to take a stand against it.
"We know that over 90% of incidents are witnessed by children so the awareness raised through campaigns like this plays an important role in encouraging and supporting people to take that first step.
"I established Lancashire Victim Services to ensure all victims of crime can access the support they need, whenever they need it.
"Specialist support for anyone affected by domestic abuse is available now and it is completely confidential. The police are also there to offer support, with specially trained officers to offer protection and ensure victims do not suffer in silence.
"Supporting vulnerable people and victims is a key priority in my police and crime plan alongside my commitment to the White Ribbon Campaign, which last year named Lancashire as the first 'White Ribbon County'. This highlights the work being done across the county and anything that gets people talking and means people access support can only be a good thing."
Detective Superintendent Vicki Ellis, Cumbria Police's Lead for Domestic Abuse, said: "Football can be an emotive sport and it is well documented that reports of domestic abuse can increase during international tournaments.
"There is simply no excuse for domestic abuse, the outcome of a football match should not result in criminal behaviour or actions that harm another person.
"Our campaign message is 'Love The Game, Love Your Family'. This means that we want you to enjoy this summer's World Cup and fingers crossed it is successful for whichever country you support.
"However there is a strong caveat that no matter what the result please treat your loved ones with love and respect. You are responsible for your own actions.

"A lot of people will be watching the matches in one of the county's bars or pubs and that is why we are working closely with PubWatch members during this campaign to spread the message and ensure the safety of the public."
Cumbria's Police and Crime Commissioner, Peter McCall added: "It is a sad fact that historically, domestic abuse increases during such events as the World Cup, and quite often this is linked to drinking too much alcohol.
"I would urge anyone affected by domestic abuse to heed the police advice and have the courage and confidence to come forward.
"Only by reporting this appalling crime will the police be able to take the necessary action to enable perpetrators to be brought to justice.

"I would also say to victims that support services are available within the county to help you through the processes and to help you cope and recover from your experience."