Pooley Bridge Construction Put Back
21 September 2018, 06:14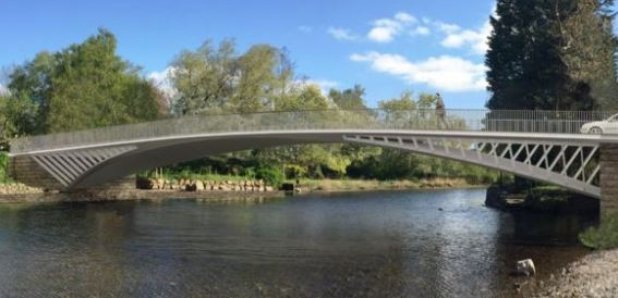 Work to build the new Pooley Bridge has been put back.
It's after locals said they didn't want to go through next summer season without the temporary road bridge in place.
So it'll be removed in October next year, with the new bridge slated to be finished in Easter 2020.
The old bridge was washed away during Storm Desmond.
Cllr Keith Little, Cumbria County Council Cabinet member for Highways and Transport, said: "The replacement bridge project is a key part of our Flood Recovery Programme and involves a number of complex issues that our design team have been working hard to resolve.
"We believe the revised target date for reopening the bridge is a realistic timetable and also takes account of local feedback about keeping the temporary road bridge in place until after next summer's peak season."