Prince Charles To Visit Lake District
15 March 2018, 17:22 | Updated: 15 March 2018, 17:25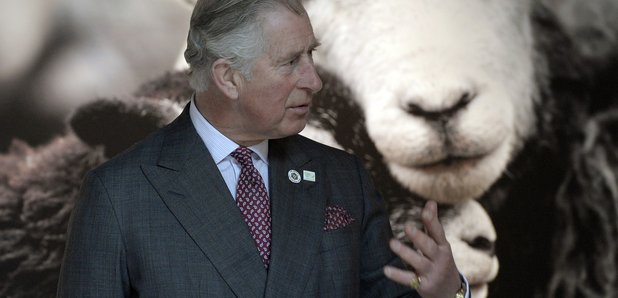 The Prince of Wales has been confirmed as the guest of honour at a special event to mark the Lake District as a World Heritage Site.
Prince Charles will attend the event at Crow Park in Keswick on the 26th of March, where he'll unveil the official UNESCO plaque to mark the designation.

Members of the public are invited to arrive at the Lake Road entrance by 10am on the day.
Chairman of the Partnership, Lord Clark of Windermere, welcomed the news and encouraged people to attend this once-in-a-lifetime event.

Lord Clark said: "I am looking forward to welcoming His Royal Highness to the UNESCO English Lake District World Heritage Site to help us mark this special occasion, and hope people will join us in the celebration.
"This plaque will give local people and visitors a place to come and appreciate not just the spectacular landscape, but also the rich, cultural history of the Lake District as a World Heritage Site."

Mike Innerdale, National Trust Regional Director of Operations, said: "We're delighted to welcome and host the official UNESCO World Heritage Site inscription plaque on National Trust land at Crow Park on behalf of the Lake District World Heritage Partnership.
"Crow Park could not be a better choice. It's played a crucial role within the Lake District's World Heritage story; bearing witness to the way that people have shaped the landscape of the Lakes.
"It's played a part in the discovery of beautiful landscapes, and as the location of a pivotal moment that shaped how we value and conserve landscapes.
"We're honoured to have our roots and way of conserving landscapes recognised as globally significant."
Lake District National Park Chief Executive, Richard Leafe, added: "Since last summer, we have seen some great examples of organisations, businesses and communities using World Heritage status to flourish and prosper.
"From inspirational cultural events to welcoming first-time visitors to the park, this global recognition has encouraged new opportunities, while continuing to be a much loved national park for everyone to enjoy."