Public Thanked For Heeding Storm Warning
17 December 2018, 06:09 | Updated: 17 December 2018, 06:14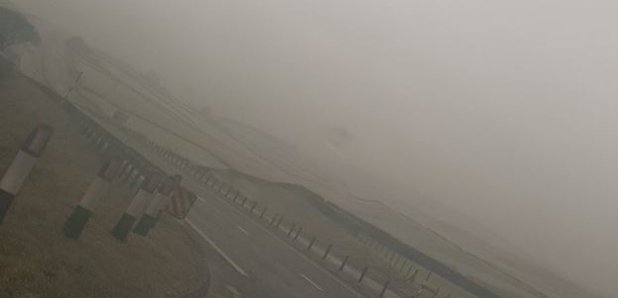 Cumbria Police is thanking the public for listening to warnings and taking care during Storm Deirdre - making it a little easier for them to handle.
Although there were thirteen crashes and at least seven fallen trees, the wind and freezing rain didn't cause any major incidents.
Superintendent Justin Bibby said: "It was an incredibly busy afternoon and evening [on Saturday], with roads, paths and fells badly affected by Storm Deirdre.
"[Saturday] saw our Police Officers, and our partner agency colleagues working tirelessly to keep Cumbria moving."
"I would like to thank the media agencies for their support in getting the 'warn and inform' message out so efficiently on Friday and Saturday. Getting the message out on so many channels kept the public well informed, the vast majority of whom took heed and used caution.
"The support from the public was fantastic and I would like to thank everyone for their cooperation and understanding throughout the disruption.
"It is testament to everyone's hard work that there were no serious injuries reported across the county."
"As the cold weather continues remember to drive to the road conditions and make sure your car is prepped for winter."