Rail Chaos Mustn't Disrupt Exams MP Says
13 May 2018, 06:32 | Updated: 13 May 2018, 06:36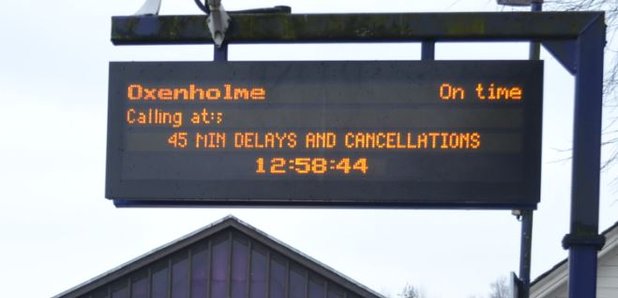 The government is being asked to make sure children who rely on the Lakes Line have access to their local school ahead of their GCSEs, amid the chaos on the Lakes Line between Windermere and Oxenholme.
The line has seen had mass cancellations over the past few months, including one occasion last week when around 120 children were stranded in Kendal after school because their train had been cancelled and there was no replacement bus service on hand to take them home.
South Lakes MP Tim Farron has written to the Secretary of States for both Transport and Education for assurances exams won't be disrupted.

Mr Farron has also contacted Northern to ask what safeguards are being put in place in the next month to help pupils get to these essential exams.
He said: "Over the past few weeks I've had a lot of parents contacting me who are worried that their child may be unable to make it into school in time for GCSE exams because of the shambolic state of the Lakes Line.

"Children put a lot of hard work into preparing for these important exams and it is absolutely unacceptable for them to be forced to miss taking them just because of poor decisions made by Northern and the Department for Transport.

"The Government must intervene immediately to ensure that no child misses out on taking these crucial exams."