Record Smashed For English Whisky Sale
11 July 2018, 06:39 | Updated: 11 July 2018, 06:40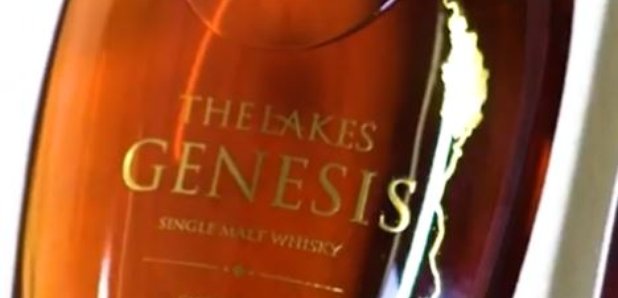 The record for the sale of an English bottle of whisky has been smashed by the Lakes Distillery.
Bottle number one of their first 3-year old single malt - called Genesis - went for £7,900 at auction.
Nigel Mills CBE, Chief Executive Officer of The Lakes Distillery, said: "Genesis signifies an important milestone in our history, because the first spirit we laid down is now more than three years old and we can finally call it whisky. The auction was fascinating and it exceeded all our expectations. We are proud to have not only produced a wonderful malt whisky but to have seen such a demand for the first bottles."
Whiskymaker Dhavall Gandhi said: "We don't just bottle our whisky because it is three years old; instead, I look at each cask to assess them individually until I find the right flavour profile. We have reached a peak for some casks and that is why we released a limited number.
"It's an amazing feeling that people are finally recognising whisky as art. People have a lot of faith in what we are doing and it's amazing to see the prices showing that faith."
Paul Currie, Founder and Chief Operating Officer of The Lakes Distillery, said: "This is an historic moment and the success of the auction and the interest in Genesis demonstrates that the Lakes single malt whisky is a credible alternative to whiskies from the world's established distilleries."
Alan Rutherford OBE, Chairman of The Lakes Distillery, said: "Our expectations for the auction were high and we are thrilled that we were not disappointed. There was tremendous interest and this is reflected in the price and the records broken. I am very proud that 99 people will have the opportunity to taste this very special malt whisky."