Region Braced For New Ice Warning
19 March 2018, 13:43 | Updated: 19 March 2018, 13:49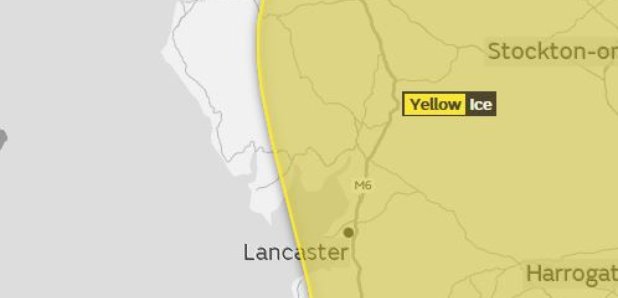 Lancashire and parts of Cumbria are braced for another ice warning from the Met Office.
It's in place from 7 o'clock tonight (Monday) until around 9 o'clock tomorrow morning.
Overnight lows are expected to fall to around -1 degrees.
The Met Office's Chief Forecaster said: "After a clear start in many areas with the temperature falling below freezing through Monday evening, it will turn cloudier from the north, with the possibility of some wintry showers in places.
"The temperature may come back above freezing in some places for a time, but will fall below again where the cloud breaks. Therefore, ice is likely to form where untreated roads, pavements and cycle paths are left wet after snow melts during the day, or partly melted snow refreezes, and where wintry showers occur overnight."
You can keep up to date with the latest weather warnings here.