Rescue Training Ended With Real Callout
1 October 2018, 06:04 | Updated: 1 October 2018, 06:05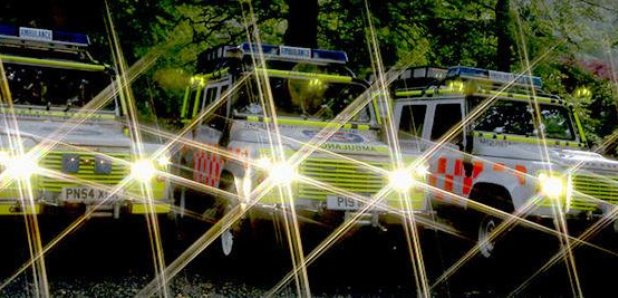 A man hurt his leg on the Lakes fells yesterday - but was lucky there were 32 mountain rescuers training nearby.
Patterdale MRT and the RAF were doing medical and rope work when the call came to save the man, who was with family and friends on Hart Crag.
He was flown to hospital by helicopter.
A statement from Patterdale MRT read: "On Sunday 30th September, Patterdale Mountain Rescue Team were called out by North West Ambulance Service to a male who had sustained a leg injury while out walking with friends and family.
"The team had just completed a joint medical and ropework training exercise with fellow colleagues from RAF Leeming and Valley MRT's when the call came. The Teams were able to respond immediately to the location of the incident. A team paramedic assessed the casualty's injuries and a request was made for Helimed 58 to transfer the patient to the Cumberland Infirmary Carlisle for further treatment.
"The incident was attended by 16 members of the RAF Mountain Rescue Service and 16 members from Patterdale MRT and was a great opportunity to put training into action."