River Lune Flood Defences Approved
14 November 2018, 08:07 | Updated: 14 November 2018, 08:08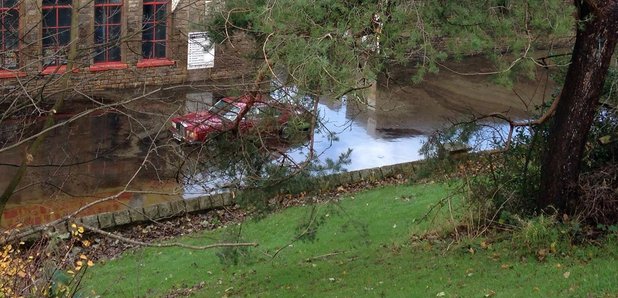 The river Lune through Lancaster's getting a new flood defence wall to protect businesses on Caton Road so badly affected during Storm Desmond.
The City Council's approved it - it'll take 15 months to build, with the riverside cycle path shut for the duration.
Coun Janice Hanson, Cabinet member with responsibility for regeneration and planning, said: "This is an extremely important scheme which will strengthen the riverside flood defences for one of Lancaster's most important commercial areas.
"Just as we've seen from the recent completion of the Morecambe wave reflection wall, the scheme will also bring benefits over and above the flood protection that it provides. The riverside path will be resurfaced and the design of the wall will enhance its setting alongside the River Lune and the important heritage assets of Skerton Bridge and the Lune Aqueduct.
"Although not ideal, I hope people will understand why the cycle path needs to close for the delivery of the scheme and that the long term benefits outweigh the short term disruption. We will be doing all we can to minimise the impact by the provision of a temporary alternative that will also make improvements to the cycle network for many years to come."
For the most part the wall will be built on the landward side of the cycle path, with a few exceptions, and will continue to provide uninterrupted access along the paths in the River Lune Millennium Park.