RMT Brands Northern As "Cowboy Outfit"
11 June 2018, 11:37 | Updated: 11 June 2018, 11:41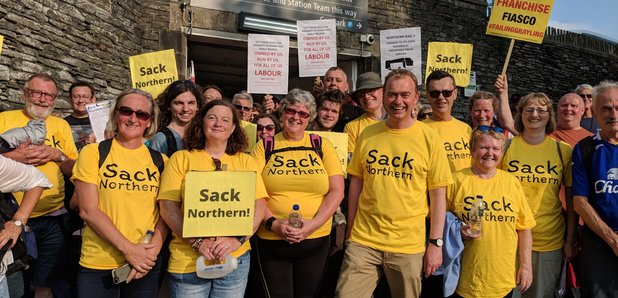 The RMT union says things have got so bad on Northern trains, it's on the verge of being accepted as "the norm'".
One in five trains across the network are still being delayed or cancelled - despite many services already being axed under the emergency timetable.
This morning's chaos, well documented by angry passengers on social media, takes the timetable meltdown into its fourth week with no sign of a let up.
RMT General Secretary, Mick Cash said: "There is a real danger that the timetable chaos we have seen unleashed across both the north and the south by these incompetent private train companies fades from the headlines and just becomes accepted as the norm with both Chris Grayling and his contractors let off the hook.
"It is important that that is not allowed to happen.
"It is clear as day that both Govia and Arriva are in breach of their franchise terms by any reasonable measure and to allow this shambles to just stagger on is wholly unacceptable.
"Both these cowboy outfits should be stripped of their franchises with the public sector given a chance to run the services based on the principles of safety, reliability and accessibility and not private greed."
On Saturday, local MP Tim Farron joined dozens of frustrated commuters to protest the temporary closure of the Lakes Line.

He said: "I want to say a massive thank you to everyone who came out and supported our march today.

"This was about building support amongst the local community and about showing that we will not just lie down and roll over while our railway line is being killed by stealth.

"It's painfully clear that Northern have given up on Cumbria and so for the sake of everyone who relies on this service from students currently taking all important GCSE and A-Level exams, to the thousands of tourists set to visit our part of the world over the next three months, it's time for Northern to go."