RNLI: Resist The Urge To Rescue Pets
1 June 2018, 11:51 | Updated: 1 June 2018, 11:54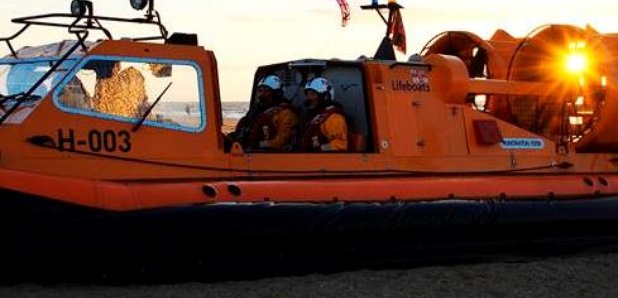 A man's been rescued by Morecambe's RNLI crew - after he got into trouble while trying to rescue his dog.
It happened at Throbshaw Point, just off Heysham on Thursday.
The crew says while "heart-wrenching", people shouldn't try to rescue their pets - but call for help instead.
An RNLI spokesperson said: "The inshore rescue hovercraft was quickly launched and proceeded to the scene where they found the man had managed to reach the safety of a rock on which he was able to stand.
"The dog was still in the water and clearly tiring, swimming toward the hovercraft as soon as it arrived; enabling the crew to lift it onboard.
"The hovercraft crew then rescued the man and transported both dog and owner to shore."
Morecambe RNLI volunteer Deputy Launching Authority, Colin Midwinter, added: "Although we recognise that it may be heart-wrenching to do, we strongly advise that members of the public should not enter the water to rescue their pets but instead call 999 and ask for the Coastguard; they will alert us.
"People should then remain on scene, keeping the animal in view, so that they can help guide us to it if necessary.
"Sadly, all too often the animal will safely make their way to the shore but the would-be rescuer does not.'