Sex offender confronted by vigilantes in Kendal
16 November 2018, 13:36 | Updated: 20 November 2018, 13:02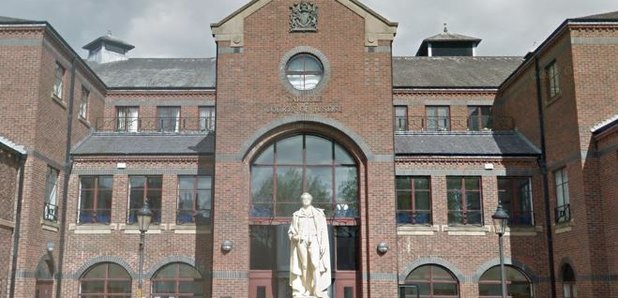 Daniel Mark Cheeseman made advances to what he thought was teenage boy
A man who made illegal online advances to what he thought was a 14-year-old boy has been told he could receive a prison sentence for committing two crimes.
At Carlisle Crown Court today (FRI), Daniel Mark Cheeseman pleaded guilty to attempting to incite a child - said to be a 14-year-old "boy" - between July 31 and September 2 last year.
During a previous magistrates' court hearing, 26-year-old Cheeseman had also admitted attempting to engage in sexual communication with a child. That offence relates to the online sending of an explicit sexual image.
Cheeseman's offending is said to have come to light after an incident during which was confronted by a vigilante group at his place of work in Kendal.
It is said he believed he had been communicating with a 14-year-old boy online who turned out not to be.
Cheeseman's case was adjourned for the preparation of a pre-sentence report by Mr Justice William Davis.
Sentence is due to be passed on December 14, and until then Cheeseman, formerly of Kendal and now living near Harrogate, was granted bail.
But Mr Justice Davis told him: "You must understand that all (sentencing) options are open."