Sheep Farmers Urge People To Eat Lamb
5 September 2018, 07:17 | Updated: 5 September 2018, 07:20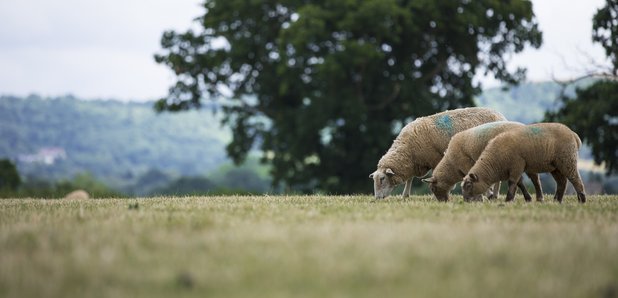 Sheep farming is vital to maintaining the Lake District - but campaigners say the industry could struggle unless more people start eating lamb regularly.
Cumbria has the vast majority of the Northwest's three million sheep - but families in the region rarely buy the meat, except at Easter.
Agriculture & Horticulture Development Board member Pete Webster farms on Matson Ground Estate, Windermere, running upland beef and sheep enterprises.
Pete said: "I'm the first in my generation to farm sheep, so it's important to make sure that my flock both benefits the environment and delivers financially, so I have a sustainable business to pass on to the next generation of Cumbrian sheep farmers.
"The lamb I produce is typically ready after Easter so it's good that this year's Love Lamb Week is trying to change tradition and put lamb on plates year round, particularly later in the year when British production is at its peak. I'd encourage people to try lamb with some of the delicious and easy new recipes like honey and mustard lamb kebabs or oriental lamb stir fry, which can be cooked in less than 30 minutes."