Shop Staff Bare All For CancerCare
2 October 2018, 11:04 | Updated: 2 October 2018, 11:09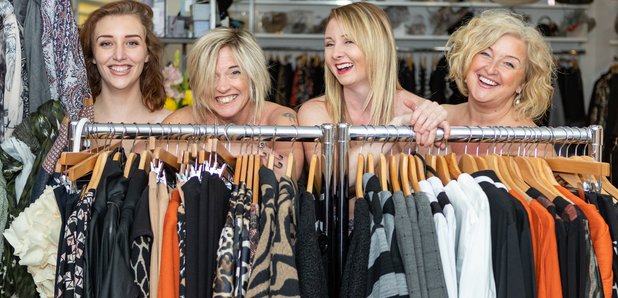 Women from a clothes shop in Kendal will bare all - to raise £10,000 for CancerCare.
Staff at Maya Maya will put on 'Maya Maya Goes Monty' at the Kendal Rugby Club next month - it's already sold out.
The slogan is "don't just check out our boobs - check yours too!".
Maya Maya owner Amanda said: "We are working really hard on the show because we want to raise as much money as possible for CancerCare.
"We've been working on our choreographed dance routines for months. So far we have raised about £7,000 and we are aiming to raise at least £10,000.
"I organise the shows because I want to raise money for charity and it's also a great teambuilding experience. Everyone who is doing it with us has volunteered. All of my staff are doing it in their own time."
Amanda added: "The Maya Maya team all feel that by showing how positive our friends, who have been affected by Breast Cancer in the past, are now being, it might just help someone who is faced with any similar events in the future."
Neil Townsend, Chief Executive of CancerCare, said: "I am hugely grateful to Amanda and her team at Maya Maya for supporting the work we do with people affected by cancer.
"The money raised will help local people and their families to cope with cancer and enable them to live the best life possible.
"I am also gratified to see that Amanda, Leanne, Carly and Bev are helping to raise awareness of the importance of checking yourself – be you male or female – for signs and symptoms of breast cancer. Early detection is vitally important for treatment to be successful.
"I hope they have a fabulous night and wish to thank them for all their hard work and dedication to helping people with cancer."
To donate to Maya Maya's fundraising appeal for CancerCare you can text MAYA87 to 70070 (for example, 'MAYA87 £10') or go to: www.JustGiving.com/fundraising/mayamaya