Simpsons Co-Creator Joins Comic Festival
10 April 2018, 12:08 | Updated: 10 April 2018, 12:13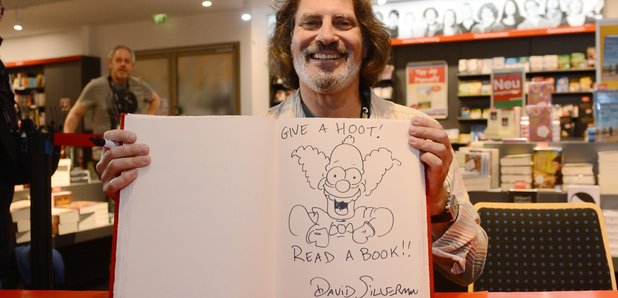 One of the creators of The Simpsons has joined the line-up for this year's Lakes International Comic Art Festival.
David Silverman will be in Kendal in October, chatting with cartoonist and fellow animator Steve McGarry about his career.
He, along with fellow animators Wes Acher and Bill Kopp, began animating and developing The Simpsons with Matt Groening in 1987.
The longest-running animated show in the world, The Simpsons has spawned a hit line of comics, published in the US by Bongo and under licence in the UK by Titan Comics.
"Comics and animation have always has a lot of crossover," said Festival Director Julie Tait.
"We've often featured guests who've worked in both media, including Luke and Steve McGarry, to name but two.
"You can imagine our delight when David accepted our invitation to this year's event, and we're looking forward to hearing from him... and his tuba!"
The Festival is the only one of its kind in the UK and takes place in Kendal from the 12th to the 14th of October.