Stay Safe Near Lancaster's Waterways
3 December 2018, 17:20 | Updated: 3 December 2018, 17:24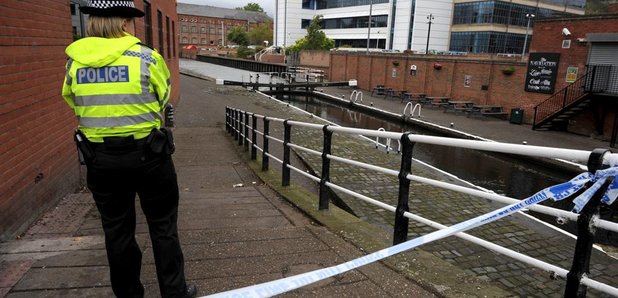 The dad of a student who drowned this year backs drowning campaign
A new campaign to make people more aware of the dangers of walking near the Nortth West's waterways after drinking alcohol has been backed the dad of a boy, who fell into the water and drowned in March this year.
Nick Pope's son, Charlie, was found in the Rochdale canal after falling in after a night out in Manchester.
Charlie's parents were alerted by a friend of the 19-year-old after he'd been on a night out at the Zombie Shack on New Wakefield Street but had gone missing in the early hours.
The last CCTV of him showed him heading towards the canal. Drivers trawled the waters for hours before his body was found.
The Pope family are from Newcastle but Charlie was in Manchester studying his first year of a social sciences degree at the University of Manchester.
He had been living in West Didsbury at the time.
Speaking to Heart, Nick Pope said: "You never think it's going to happen to you - Myself and the rest of the amily have been left devestated by the loss of Charlie."
Nick and the rest of the family are backing a campaign by the Royal Life Saving Society who have launched tir annual 'Don't drink and drown' message.
Nick says: "Particularly a this time of year, when a lot of people are going on work nights out for Christmas, it's just so important that people look out for each other.
"The message is to find alternative ways of getting home, avoid the waterways and stay together.
"With alcohol you lose your inhibitions. Certainly in the case of where Charlie fell in in Manchester, visibility is not very good and there's no barriers or railings there to stop you from falling in."
Mike Dunn from the Royal Life Saving Society said: "Around 30% of the people who drown in the UK do so after they have consumed alcohol.
So at this time of year, especially when people will be going out a bit more, and going to christmas parties, it's a really important time to raise awareness of that so that they can safely void the water after they've had a drink.
Below is some of the advice the society give in order to stay safe.....
Our advice
Stay Safe
Don't enter the water if you have been drinking
Alcohol seriously affects your ability to get yourself out of trouble
Look out for your friends, make sure they get home safely
Don't walk home near water, you might fall in

Effects of alcohol on the body
Alcohol lowers inhibitions, leading to impaired judgment which means you are more likely to take risks and get into trouble
Alcohol limits muscle ability making simple movements much harder
Alcohol slows down your reactions making it more difficult to get yourself out of trouble
Alcohol numbs the senses particularly sight, sound and touch, making swimming very difficult
Credit: Royal Life Saving Society