Stone Skimming Returns To Fell Foot
14 August 2018, 07:17 | Updated: 14 August 2018, 07:19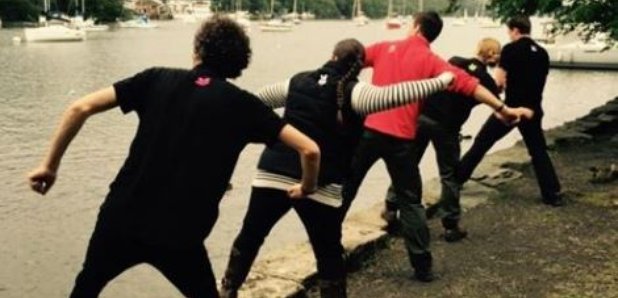 The All England Stone Skimming Championship returns to Lake Windermere this weekend for a 10th time.
Throwers at Fell Foot Park will be helping raise money for the Bomber Command Memorial, in honour of Barnes-Wallis's bouncing bomb.
All England Open Stone Skimming Championships' organiser, Julius Barratt, says: "When we started this event 10 years ago, we never imagined that we would be welcoming skimmers who now compete on an international circuit, as well as all the unknown skimmers who turn up, have a go and sometimes win, as was the case last year.
"We have seen the rebirth of stone skimming as a family pastime and have evoked so many childhood memories that it has become a very special occasion, which touches many hearts. You only have to see the concentration that goes into a throw, no matter who is holding the stone, to know that stone skimming is something that everyone would like to be good at. Witnessing the joy that adults and children get when they skim their stone a few times is truly rewarding.
"We hope to see as many people as possible on Saturday and hopefully celebrate our 10th anniversary in the sunshine and not showers."